JD Edwards Software and Services
brij enables JD Edwards customers to get the most out of their JD Edwards application. As an Oracle Gold Partner with strong, proven project and practice leadership in the ERP space, brij has the most complete JD Edwards service offerings in the marketplace. This includes JD Edwards Licensing, JD Edwards upgrades JD Edwards flex support, JD Edwards Staffing and more.
JD Edwards EnterpriseOne
Oracle's JD Edwards EnterpriseOne is an integrated applications suite of comprehensive enterprise resource planning software that combines business value, standards-based technology, and deep industry experience into a business solution with a low total cost of ownership.
Only JD Edwards EnterpriseOne offers you a choice of databases, operating systems, and hardware so you can build and expand your IT solution to meet business requirements.
Only Oracle offers over 80 JD Edwards EnterpriseOne application modules to support a diverse set of business operations processes and key industry solutions such as Consumer Package Goods, Manufacturing, Asset Intensive, and Projects and Services.
JD Edwards World
Built for the IBM iSeries platform, Oracle's JD Edwards World delivers the same advanced functionality available to larger enterprises, not a stripped down version of a larger solution.
Only JD Edwards World offers greater than 99 percent software quality and 99.7 percent system availability.
JD Edwards World gives customers affordable up front price with no hidden costs over time.
JD Edwards Services
As an Oracle JD Edwards Specialized partner, brij fields one of the largest certified consulting teams in the country. We provide JD Edwards services including staffing, projects and support.
JD Edwards Staffing
brij's Staffing Services can help you build and improve your IT team with our senior enterprise application consultants when you need them. We provide expert professional and enterprise management services, custom application development, fully-flex support and implementation & upgrade services so your business can achieve optimal performance, minimize costs, and ensure company's long-term success.
brij offers JD Edwards staffing & employment services throughout the United States. Our senior JD Edwards consultants fill open temporary, temp-to-hire and permanent employment positions, and are specialized experts in JD Edwards knowledge areas including:
Finance (AR, AP, GL, Fixed Assets, Job Cost)
Distribution (Sales Order Processing, Inventory/Procurement, Purchasing, Advanced Pricing, Advanced Transportation, Advanced Warehousing, Advanced Planning)
Manufacturing (Change Management, Master Scheduling, Shop Floor Control, Product Data Management, Material Planning and Forecasting, Work Order Management, Product Costing and Manufacturing Cost Accounting)
HCM (Benefits, HR, Payroll, Workforce Management, Employee Self Service)
Technical (Development and CNC)
JD Edwards Project Services
Regardless of whether you are planning a JD Edwards implementation or upgrade, brij will help plan & execute a JD Edwards application strategy in line with your organization's business processes, to ensure your JD Edwards special project will be executed with speed and with minimal business disruptions.
brij has been a JD Edwards service provider for over 30 years and has performed hundreds of JD Edwards upgrades & implementations. Our JD Edwards consultants' deep expertise includes JD Edwards World to EnterpriseOne migrations, upgrades/implementations to the latest versions of JD Edwards EnterpriseOne & World. Regardless of which JD Edwards release or version you are running, brij can help your organization create a roadmap to your optimal JD Edwards system.
brij Project Services
JD Edwards Implementations
JD Edwards Upgrades & Testing
JD Edwards Advisory Projects
JD Edwards Education & Training
JDE Custom Application Development
JDE Analytics, Reporting & BI Services
JDE Business Process Improvement
Oracle JD Edwards Certifications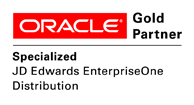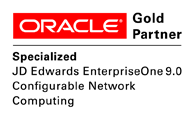 JD Edwards Fully-Flex Support Services
For 30 years brij has been enabling the success of companies with technical & functional Oracle JD Edwards support. Our 24/7/365, follow-the-sun support model ensures you have the support you need when you need it. Whether you have an on-premise or a cloud-based model, brij is your go-to partner for JD Edwards EnterpriseOne & JD Edwards World functional and technical, long-term support needs including:
Proactive Management
Tickets
Scheduled & Monitored
On-Demand Projects
Cloud & Hosting Solutions
JD Edwards CNC Technical Support
24/7/365 Functional & Technical Support
Custom Application Development
Database Administration & Management
JD Edwards Security & Access Management
Quality Assurance & Testing
JD Edwards Help Desk Services
Capacity Planning & Monitoring
Production Operations Monitoring
Incident & Risk Management
JD Edwards Application Administration
JD Edwards EnterpriseOne & World Application Expertise
JD Edwards EnterpriseOne
Asset Lifecycle Management
Apparel Management
Customer Relationship Management
Environmental Accounting and Reporting
Financial Management
Food and Beverage Producers (Agriculture)
Human Capital Management
Manufacturing and Engineering
Order Management
Project Management
Real Estate and Home Construction
Supply Chain Planning
Supply Chain Execution (Logistics)
Supply Management (Procurement)
Tools and Technology
One View Reporting
JD Edwards World
Distribution Management
Financial Management
Homebuilder Management
Human Capital Management
User Productivity Kits (UPK)
Manufacturing Management
Oracle Demantra Demand Management Integration