JDE Roadmap Planning
Let brij handle the details
brij optimizes existing JD Edwards systems to better accomplish your organizational goals. Your brij consultant guides the process through planning, implementation, and monitoring to ensure the best results.
Brij follows a four-pronged roadmap methodology developed with more than 35 years of industry experience:
Discover initiatives to improve the use of your JD Edwards system
Review suggestions to keep you agile and better prepared to adapt to market shifts
Define the sequence for maximum growth
Guide the process and offer ongoing support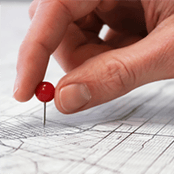 YOUR ROADMAP INSIGHTS CAN INCLUDE
Improving functional utilization

Reducing user knowledge gaps

Identifying automation opportunities

Increasing user adoption

Creating an efficient & responsive customer experience


Get more out of your ERP investment with brij.
Leverage the full capability of your JD Edwards systems to keep you working towards continued success. For over 35 years, brij has continuously led the industry by developing and refining proven industry methods. The are many ways the latest release can help provide ROI.
Discover possible solutions the latest release can offer your business, examples include;
Automating

v

olume level pricing in procurement

Increasing

e

fficiency & productivity with manufacturing orchestrations

Reducing

your inventory holding costs

Optimizing your Purchase Order approval processes

brij can help.
Request more information on how brij can help you level up
Automation to eliminate manual tasks and drive innovation. Increasing the value of your software investment with enhanced visibility and actionable insights.
Optimization to create agile, resilient organizations that are able to respond quickly to change. Creating improved customer engagement and enabling employees to make faster, more intelligent business decisions.
Transformation is enabled by our digital technologies. Enabling organizations to become connected, customer-centric teams with access to real-time digital intelligence.