If your business operates on Oracle JD Edwards EnterpriseOne 9.1, or an earlier version, you've likely heard the buzz over recent features relating to the 9.2 release. As JD Edwards EnterpriseOne continues to evolve, there is no shortage of reasons to upgrade. If an ERP upgrade is not within your current business plan, you will be missing out on more than just new features. 77% of organizations on 9.1 or older are planning to upgrade to 9.2 in the near future, based on a JD Edwards Community Survey by Quest. With the right partner and right strategy, you can ensure that the goals of the upgrade reflect both your business priorities and the realities of the ever-changing business environment.
As more organizations upgrade to 9.2, those who are on earlier versions risk falling behind competitors in: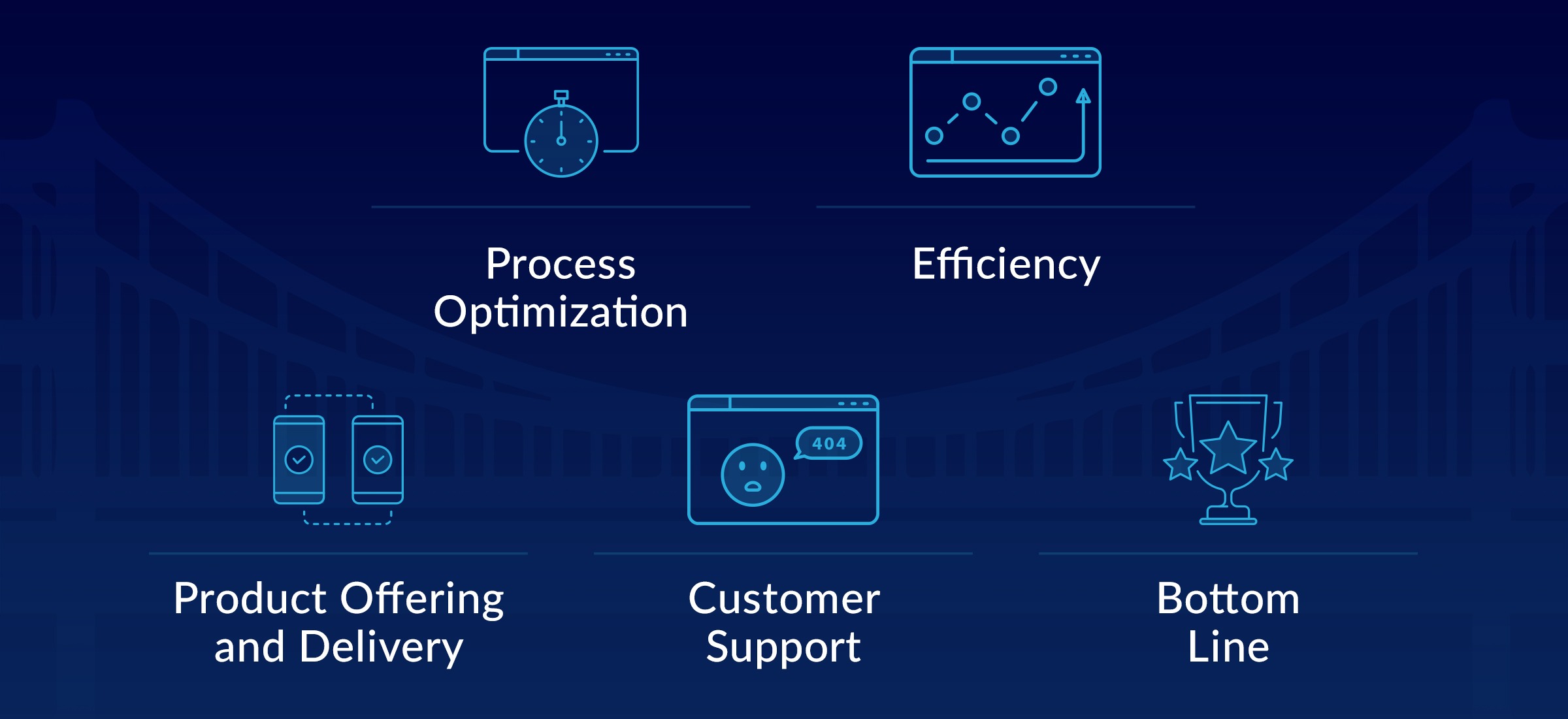 With the 9.2 upgrade, businesses will have:
More Support. More Control. More Options.
Don't miss out on these features that are only available on JD Edwards EnterpriseOne 9.2:
Delivered Notifications - Enables managers and employees to remain in touch with situations that occur throughout the organization. Users are able to subscribe and personalize delivered notifications to seed new ideas for specific business needs.
Outbound Inventory Management Enhancements - Reduces inventory management costs and demand uncertainty. Inventory management enhancements increase visibility into financial ownership of inventory.
EnterpriseOne Search - Enables users to search across one or more tables for data that contains search criteria, eliminating the need to navigate to multiple applications.
Form Personalization - Allows users to personalize a form based on requirements, roles and specific needs. Users can customize by hiding, showing, moving, renaming, resizing, and repositioning the controls within a form.
Revenue Recognition for Real Estate - Enables users to include Real Estate Management system generated invoices in the Accounts Receivable revenue recognition process, ensuring users that their system recognizes revenue at the appropriate time.
Orchestrator Enhancements - Orchestrations can now be launched from EnterpriseOne interactive and batch applications. New monitoring, notification, and error handling features provide improved visibility into orchestrations. In addition to the JSON input, Orchestrations can now read data in CSV format.

Manufacturing Order Activity Rules - Establishes the steps in which a sales order must be processed from creation to completion to ensure cohesion and standardization.
Continuous Delivery Model
Get the most up-to-date features in your hands as soon as possible. The continuous delivery model is a major benefit of upgrading to 9.2. This new service means that you can benefit from new ERP features without undertaking a large upgrade! Under the continuous delivery model, new tools and features are released in smaller updates on a more recurring basis.
Customers are now able to achieve shorter time-to-value cycles for their ERP investments, without the cost and disruption associated with a major upgrade.
With continuous delivery on 9.2, applications with new releases or new features are updated through a release every 3-4 months. Businesses also have the option and control to add new capabilities that support their business objectives, when they need it.
Leading Benefits of Continuous Delivery: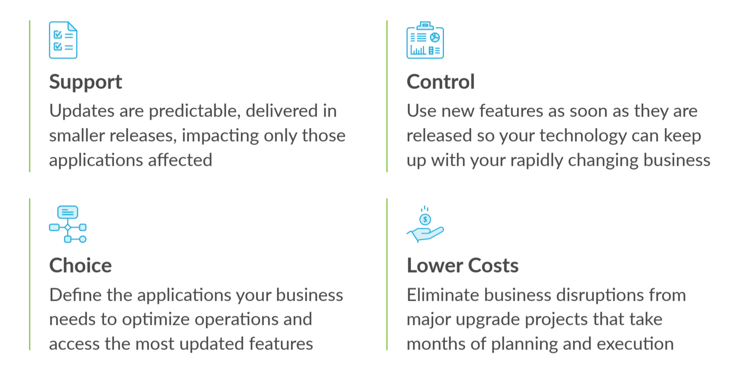 Next Steps to Upgrade
Selecting a technical partner to help plan and complete your ERP upgrade is as important as the upgrade itself. The right partner will commit to and deliver on:
A comprehensive client-centric plan built to best support your business goals

A collaborative working relationship where roles, responsibilities, and decision making is clearly defined

A personalized system configured to optimize your operations and accelerate business growth

A fluid implementation with minimal disruptions

A well-paced execution that is on time and on budget
Industry Specialists & Functional Area Experts
Generalists are plentiful and may have breadth across many areas and industries. A more rare find are industry specialists and functional area experts who have unparalleled depth and experience. The advantage of working with industry specialists for your upgrade is that they understand the unique needs and channels of operating and serving clients in your particular industry. Their industry experience translates into more comprehensive problem solving and tailored solutions to optimize your ERP. Similarly, functional area experts are able to dive deeper into upgrade and configuration challenges to deliver better solutions specific to optimizing every part of your ERP.
Industry specialists and functional area experts enable:
Faster time to market

Reduced cost and disruption

Unique solutions so you gain a competitive edge
With over 30 years of experience servicing JD Edwards ERP customers, brij has helped businesses large and small optimize their operations and accelerate growth through customized upgrade projects. brij's client-centric focus, industry specialists, and function area experts can help propel your business forward. If you're considering an upgrade to JD Edwards EnterpriseOne 9.2, speak with a brij JDE Specialist today!
Don't let your organization fall behind, let's build a plan to get your organization on JD Edwards 9.2.