brij University
The focus of brij University is to provide a foundation for continuous learning while maximizing your training budget return on investment.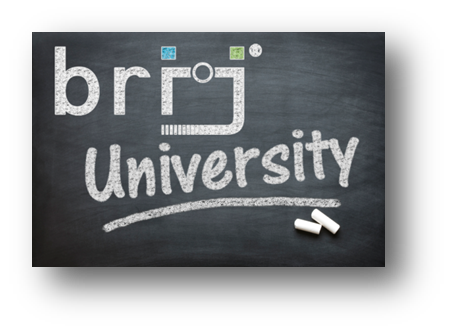 JD Edwards Education & Training
With a focus on user enablement, brij University provides extensive live and virtual educational opportunities for JD Edwards EnterpriseOne and JD Edwards World end users.
brij University offers the most up-to-date JD Edwards content, delivered by Senior JD Edwards Consultants. We understand that every training need is unique. Therefore, we offer a wide array of training formats, including webinars, live software Playdays™, on-site and remote training classes, as well as custom training with a tailored curriculum to meet specific needs.